Adjusting a print area in page break preview view Excel
Page Break Preview view allows you to fix the boundaries of the printable area of the document on all pages simultaneously. It also gives you a possibility to customize and optimize tables to the size and orientation of paper sheets.
In addition, this mode provides the most convenient preview before printing. You see all the document with the optimal scale, like miniatures of medium size. The situation is completely under your control. Let's consider how to set, change, increase, reduce, or delete the print area.
How to adjust a print area in Excel?
To enter the mode for managing borders and areas, you need to go to the «VIEW» tab and in the Workbooks View section, select the «Page Break Preview» tool.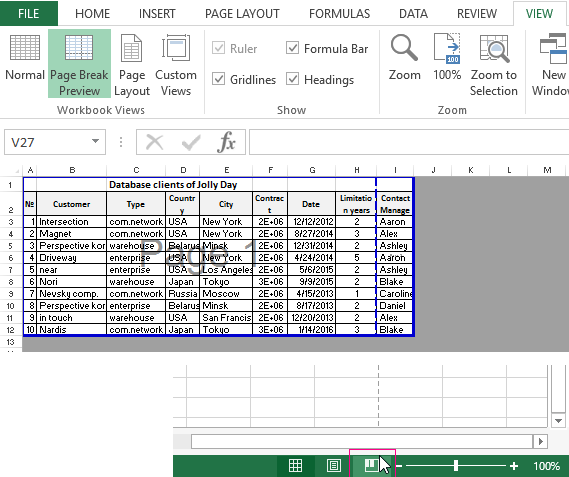 The second option is to click on the third switch in the right side of the status bar of the Excel window.
How to change a print area in Excel?
To define the print area, you need to set and fix the page layout boundaries that will separate all areas. To do this, click on the blue dotted line in the Page Break Preview view, and move it to the necessary position, holding down the left mouse button.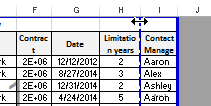 If the table goes beyond the white area, then everything in the gray area will not be printed. If you are in a Page Break Preview view, and all data is located in the gray area, then you'll receive a blank document when printing. You can manually remove the print area by dragging the border between the gray and white fields.
Do define the print area, you must set and adjust the boundaries. How to add borders (page breaks)? Click on the cell that is in the place where there should be a document break and choose the «Insert Page Break» option.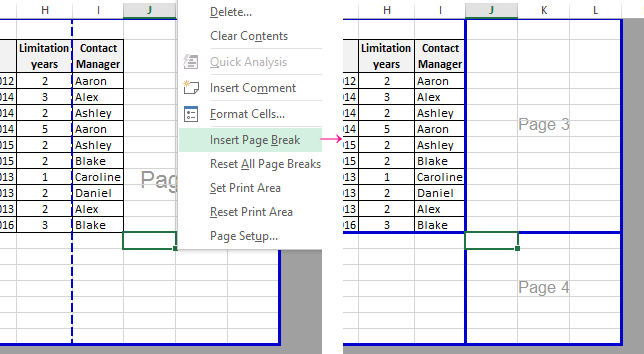 How to add only a vertical page break? Right-click on the column where the border will be laid, select the same option: «Insert Page Break». To insert a horizontal page break, you should act the same way: just click on the row header.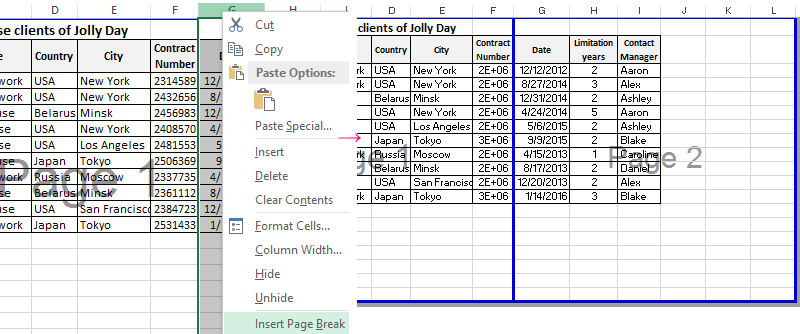 Note. There is the «Reset Print Area» option in the context menu. It allows you to delete all document breaks and adjust the default settings. Use it to start all over again.
How to save print area settings?
All the settings of the areas can be saved in templates, the so-called «Custom Views». When you select the «Custom Views» tool, the Custom View manager is loaded.

To save this setting, click the «Add» button. Enter its name and it will be in the list of custom views.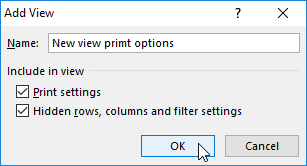 New versions of Excel (starting with Excel 2007) have effective tools for preparing documents for printing. An Excel document is more specific than a Word document in terms of organizing data for outputting to a printer. Therefore, in Excel, tools for setting up and preparing documents for printing have more functions.